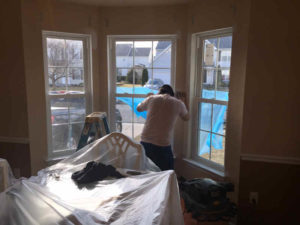 Window and Door Sales and Installation Services in Voorhees NJ.
Call AM Construction (856) 322-8400 for a Free Quote.
Best Prices, Service and Warranty.
Locally Owned Plus 35+ Years Experience.
Create a more energy-efficient Voorhees NJ home by investing in windows and doors. Professionally installed by AM Construction (856) 322-8400, new windows and doors can make your house more appealing while keeping your utility costs down.
We offer premium products that are rated by Energy Star and developed to stop heat transfer and drafts.
Our Voorhees window installers are dedicated to customer support. We're an in your area owned and operated business, and we have a courteous and prompt staff waiting to assist you.
We take pride in our trouble-free service, and you'll value our:
Prompt job completion dates
Precise work
Friendly service
Call AM Construction (856) 322-8400 for complimentary quotes and fair rates if you're in the market for doors and windows.
We'll give you the personal attention you expect, and know that you'll be impressed with our high-quality work. We provide everything from fundamental windows to special choices and upgrades, so you can trust our company when you have to purchase new or replacement doors and windows for the house.
Voorhees New Jersey Home Improvement Services:
roofing, roof repair, siding, window and door replacement