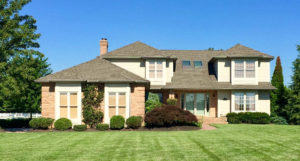 Best Prices, Service + Warranty. Free Quote on your Roofing Needs, Call Now (856) 322-8400.  Locally Owned. 35+ years service. Serving Voorhees NJ 08043
Call AM Construction (856) 322-8400 for a Free Quote.
Top Rated affordable and reliable roofing contractor in Voorhees NJ.
We offer roofing installation and repair services at prices you'll be able to afford.
We have greater than 35 years of extensive experience in the home improvement industry with an exemplary record of serving hundreds of satisfied home owners in the Voorhees NJ area, over the last 35 years.
Call us today for a free price quote (856) 322-8400
Most homeowners are not giving their roof ample attention when they should have since it is an essential protective structures. This becomes a problem for most when water stains and other signs of leakage are seen. These difficulties should be attended to quickly to avoid significantly minimizing the lifespan of your roof. Nonetheless, prevention is always better than cure, so even when these complications have not risen yet, it's good to have scheduled evaluation and maintenance.
Our NJ roofing company in Voorhees provides multiple categories of services: These includes: roof inspection, roof maintenance, roof repair, flashing repair, roof shingle installation services.
– The National Contractors Association (NRCA) recommends biannual roof inspection and maintenance. As winter seasons prove to be the harshest time on roofs, the best time to stage an inspection are late spring and autumnal fall. Upkeep can be accomplished by fixing minor problems that can make snowballs into something bigger if left undone. Inspection is even offered by AM Construction as a free roofing service with an estimate and details on the situation of the roof and needed repairs.
– Roof repair – includes minor to significant troubles such as chimney leak, power vent, valley leak, broken or cracked shingle replacement, replacement and removal of rotten wood, vent pipes, gutters, leaking flat roof and the likes.
– New Roofing Shingle Installers in Voorhees NJ – When getting your roof changed out, it would be ideal to seek a professional that gives a written warranty on workmanship or materials. You will definitely get a more inviting home if the roof replacement is done to meet or exceed manufacturers recommendations. Not only that, your roof's durability will also be guaranteed to last for many years.
There are a lot of essential considerations with regards to creating new roof installation and these include the weather conditions on your region, the style of materials, and the life span of the material you are preparing to use. Acquiring the finest roofing installation for your home is now highly attainable with the aid of our professional roofing services in Voorhees NJ.
It is quite a challenge to look for established voorhees roofing contractors that can offer you quality roofing services like we do, so you need to be careful with your search and consider the money you are going to pay for every service made, make it worth every penny.
Call us today for a free quote (856) 322-8400
AM Construction is an affordable voorhees township roofing contractor serving nearby areas including Deptford NJ, Cherry Hill NJ and others.

Voorhees New Jersey Home Improvement Services:
Roof Repair, Siding, Window and Door Replacement
Average rating:
1 reviews
Jan 27, 2017
Great Company!!!
Great Company!!!! I wouldn't get anyone but AM Construction to work on my house. I'm so Glade they did my roofing and siding. they are a treat to work with and all of the work was done in a very timely manner. Thank … Great Company!!!! I wouldn't get anyone but AM Construction Co. to work on my house. I'm so Glade they did my roofing and siding. they are a treat to work with and all of the work was done in a very timely...