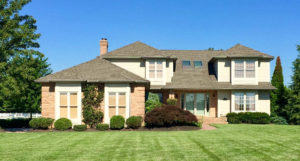 Roofing Pennsville NJ 08070 – Call AM Construction (856) 322-8400 for a Free Quote. Best Prices, Service and Warranty.
Affordable and reliable roofing contractor serving your local area.
AM Construction is an expert contractor in terms of providing roofing services at prices you can afford.
We have greater than 35 years experience in the roofing trade.
Plus an exemplary record of serving and satisfied thousands of consumers in your surrounding area.
Call us today for a repair or restoration quote in Pennsville NJ (856) 322-8400
One of the most important but overlooked protective structures of a home is the roof. This becomes a concern for most when water stains and other signs of leakage are observed. Interventions must be carried out immediately before these problems shorten the roof's lifespan. Keep in mind though it is still best to avoid these difficulties, which you can do by hiring a professional to carry out roof assessment and maintenance on regular schedules.
There are five key categories of services that our Pennsville roofers offers. These are inspection, maintenance, repair, installation and new construction. These services are appropriate for any type of roofing systems.
– Inspection and maintenance can be accomplished on a biannual basis as suggested by the National Roofing Contractors Association (NRCA). The worst time for roofs is the winter season that is why during late spring or autumnal fall, homeowners must have their roofs assessed. Considerable roof damage could be averted through maintenance as it makes sure that small troubles are set before they get worse.
– Roofing repair can span from the installation or replacement of a ridge vent, chimney leak, changing busted or broken shingles, valley leak, remove and change out rotten wood, dripping flat roof repairs, vent pipes, gutters and others. Call us today or see Repair Services for more info
– There are places within United States that are susceptible to extreme weather circumstances and catastrophes, which makes roof replacement a must. The best work should be accomplished by professionals are able to provide a written warranty on their workmanship and materials. A precisely done repair or replacement can not only improve the longevity and durability of your new roof but boost the overall appeal of your house too.
There are many things that should be considered when it comes to the construction of new roofing, which involves the life span and design of material to be utilized as well as the weather that you are continuously experiencing in your town. With the right guidance of your expert and seasoned roofing services provider, you will be sure to acquire the right choice on each new roofing installation.
Call us today for a free quote for roof repair (856) 322-8400
We can work with your insurance. We offer top notch workmanship warranty. Am Construction is a company you can hire that makes you feel at ease.
Call us today for a free quote for roof replacement (856) 322-8400
AM Construction Co. the quality and affordable Pennsville Roofers Township, New Jersey 08070 and surrounding areas

PV New Jersey Home Improvement Services:
roofing, roof repair, siding, window and door replacement
Average rating:
1 reviews
Jan 27, 2017
I Had A Great Experience
I had my roof replaced a year ago and I have absolutely no complaints. Mike came to my house for an estimate and was able to answer all of my questions. The day of the job, the crew was professional, arrived punctually and left the house as it was before they arrived - except with a new roof. I had a great experience and highly recommend.